Other items you might be interested in
Item Description

Related Download

Product's Reviews (9)
2-99g Automatic Tea bag filling and packing machine 
Main Features
Model: YS-TP100
Packaging categories: bean, tea, powder, medicine, food,grain, seed and so on
Working voltage: 220V or 110V
Mechanical power: 200w
Packing range : 2-99g
Packing speed: 10-20pcs bags per minute
Bag width : 8cm (we can customize the width)
Bag length: 0-10cm adjustable
weight :90kg
bag material: PP,filter paper,aluminium bag,almost all kinds of bags
Important Note: 
When you place the order , please inform us if you need your bag sealed completely or incompletely.
When you need to do your bag in vacuum sealing after packing , then you need the bag sealed incompletely .
Otherwise, you need the bag sealed completely .
Description: 
This machine is mainly characteristic; Fully automatic packaging effect, using white paint appearance Neat and clear the high-end, suitable for plant, shop, outdoor, etc. Install a vibrator inside the machine, can make the machine at the time of packing powder won't stick. Can be combined with a variety of packaging machine connection work. Speed of a pack of about 3 seconds, depending on the different items, the high quality product. While the machine for two combined into fully automatic packaging machine, the above the little table packer can also take off packing weighing other goods, also can use below that, which is the biggest advantage of this combination, can also as a fully automatic, can also be as semi-automatic.
Buy the machine is given; Super filter paper roll, a wooden box,.The machine configuration; Fever wire, specifications, the power cord, racking machine cable, infrared ray induction switch, wiggler, wrench, mechanical protection bags, foam machinery protection, carton. One year warranty
Note: 
The following is the video link about this machine :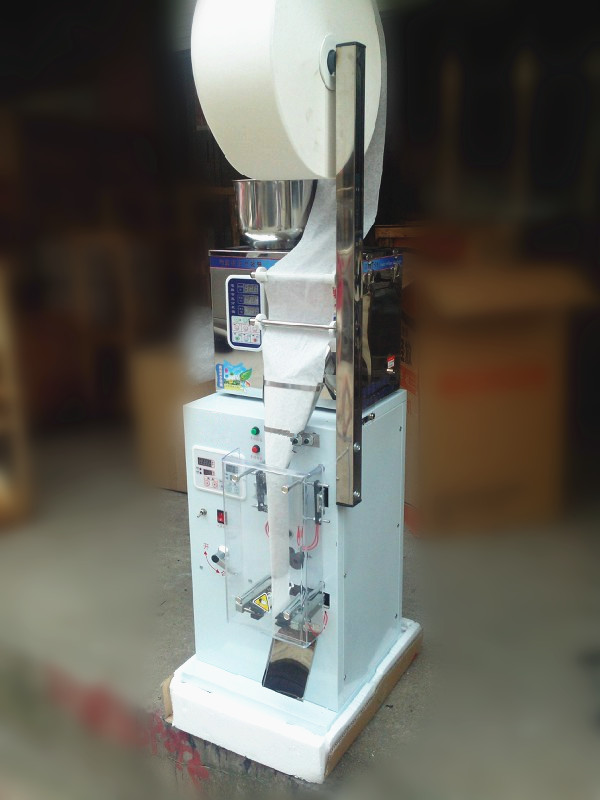 Payment Methods
These payments of T/T, L/C, Western Union, Paypal are accepted. If you have any problem with the payment, please leave a message to us.
Logistics 
DHL, EMS and UPS, Fedex are our choices. If you prefer other reliable shipping company. Please leave a message to us.
Tracking Number
Tracking number will be informed within 2-3 work days after delivery goods. If you have any problem with it, please leave a message to us.
Feedback
Any comments, suggestions are accepted. We will be very grateful to your positive footprints left in our company. If you have any problem with our products, please leave a message to us.
Refund
Any damage or shortage of our goods when you receive your items. Please take some photos for a witness. We will deal with it in 24 hours. Frequently, we will send a new part of items for alternative and heavy-damage, Before refund is accepted, please leave a message to us.

E-mail:
[email protected]
---
---
This product was added to our catalog on Monday 05 May, 2014.