Other items you might be interested in
Item Description

Related Download

Product's Reviews (9)
Plastic Film Sealing Machine+Vertical Sealing+Date Printing+Seal Belt
Application
Work on plastic bag of Polyethylene, Polypropylene & Polyolefine Compounds in all sizes.
Description
Strong sealing seam
Unlimited sealing length
Rugged Powder Coated All-Metal Construction
Max.Create Sealing Width: 14mm
Sealing belts are oriented horizontally to allow for easy access and high throughput
Max loading weight of 3 KGS is ideal for most consumer good
Sealing speed and temperature adjustable with film thickness to ensure sealing quality
Electronic constant temperature mechanism
Stepless speed regulating transmission motor
Flexible height and wide changed with packet size, code date ,batch number

Parameter
Max.Sealing Width (mm): 14
Film Thickness (mm): 0.03-0.80
Max. Sealing Speed (meters/per min): 12    
Max.Temperature Range (degree C): 300 
Conveyor Size (mm):  L 775 x W 140
Max.Conveyor Load (kg): 3
Power Supply: 220 V, 50 HZ ( customer voltage)
Power Consumption (w): 600
Overall Size (mm): L810 x W370 x H320
Net Weight (kg): 25
Gross Weight (kg): 35
The Semi-automatic plastic bag sealing machine has two type:
FR900:  when seal plastic bag,  let mouth of bag  on horizontal position
FR900V: when seal plastic bag,  let mouth of bag upward
When you buy the machine, we will send you the easy demage part for free. Such as the sealing belt and cam belt.
Accessories: Power line , Lettering Box , Sealing Belt, Guiding Belt , Protective Tube, Screwdriver, Adjust machine of the sealing width.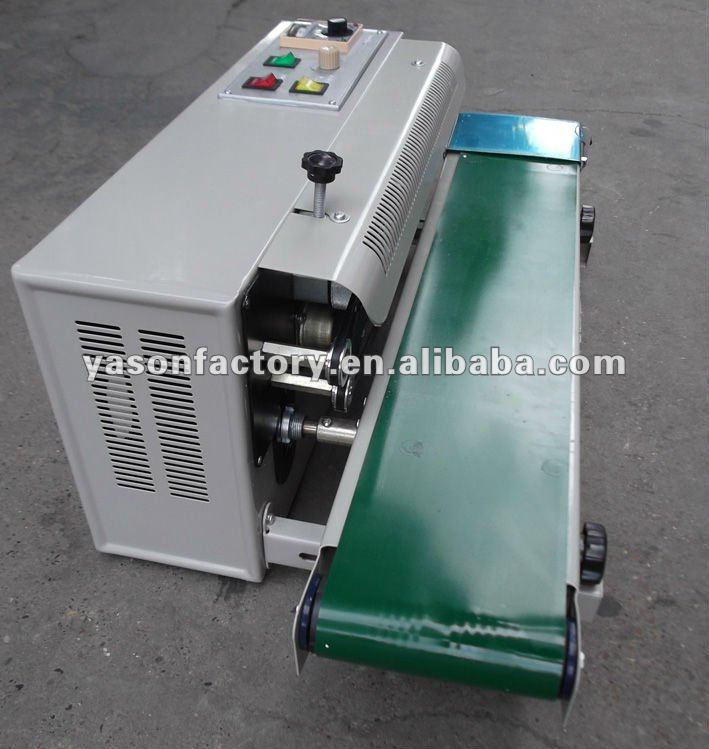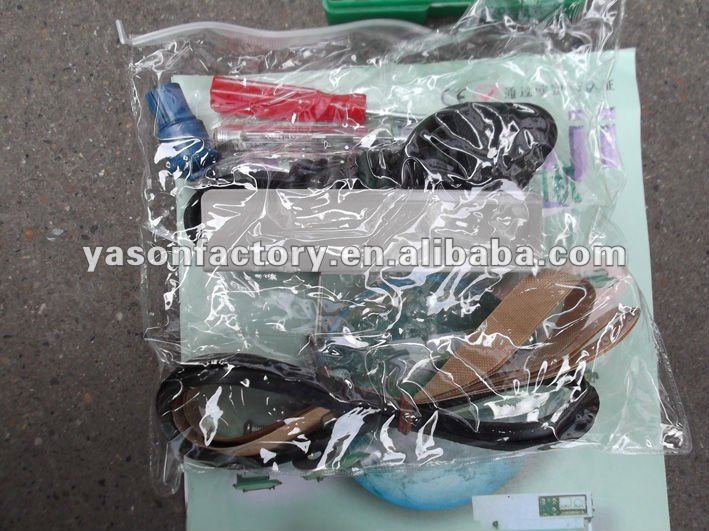 Payment Methods
These payments of T/T, L/C, Western Union, Paypal are accepted. If you have any problem with the payment, please leave a message to us.
Logistics
DHL, EMS and UPS, Fedex are our choices. If you prefer other reliable shipping company. Please leave a message to us.
Tracking Number
Tracking number will be informed within 2-3 work days after delivery goods. If you have any problem with it, please leave a message to us.
Feedback
Any comments, suggestions are accepted. We will be very grateful to your positive footprints left in our company. If you have any problem with our products, please leave a message to us.
Refund
Any damage or shortage of our goods when you receive your items. Please take some photos for a witness. We will deal with it in 24 hours. Frequently, we will send a new part of items for alternative and heavy-damage, Before refund is accepted, please leave a message to us.
---
---
This product was added to our catalog on Thursday 11 October, 2012.